We help people whose lives have been impacted by the negligent and careless acts of others. Our clients include people who have been seriously injured, have been impaired in their ability to work due to injuries, or have family members who have suffered personal injury or death due to other people's carelessness.​ The right firm makes all the difference. Don't settle for second best.
Personal Injury and work inury attorneys
At The Law Offices of Jacobson & Associates, we believe that all citizens have the right of access to the courts. We have spent over 25 years fighting for our clients legal rights to recover all damages suffered as a result of someone else's negligence.​
If you or a loved one were involved in an accident and suffered a serious injury, you can't afford to take on the insurance companies yourself. You need a skilled Los Angeles personal injury lawyer to file your claim and fight to win needed financial compensation. At Jacobson & Associates, we believe that all citizens have the right of access to the courts. For many years, we have helped thousands of people in the State of California realize the maximum in financial justice. Our mission is to aggressively and relentlessly fight for your rights when you have been injured due to the negligent or careless acts of others. We have a large, experienced team dedicated to the pursuit of justice for each of our clients. We leave no stone unturned when it comes to finding all available resources. We're creative. We're persuasive. We care. These are not just words but the foundation from which our law practice was founded.
​
Why The Law Offices Of Jacobson & Associates?
What Can We Help You With?
In settlements collected for our clients
Personal injury and work injury attorneys
Call us for an immediate evaluation of your case 24/7
Recognized by the Largest Associations in California
Los Angeles Personal Injury Lawyers
The Relentless Pursuit of Justice
The Law office of Jacobs and associates representing me in a workers comp case and I have to say they did an amazing job on getting me the maximum compensation for my work related injury. I would recommend these guys to my family and friends thanks again Jerry you guys kick butt​
Jerry and his team did an awesome job representing my wife after she was in an auto accident. We received a fair settlement that was beyond our expectations. All concerns were handled in a timely manner, and Jerry personally kept us up to date during every step of the process.

​
I GOT A GREAT SETTLEMENT. Since day one they were great I hope not to get into another accident again but if I do I would call Jerry again for sure

​
Personal Attention
We pride ourselves on our ability to be there for our clients, 24/7 when tragedy or questions arise. Every single one of our clients has access to their assigned lawyer.
Respected Lawyers
We're proud to say that our personal injury lawyers in Los Angeles, are recognized as leaders in the state of California. Our firm has won millions, in compensation for our clients.
No Fee Unless We Win
Our Los Angeles personal injury attorneys are on your team. That means we're with you 100% of the way. We prove this, by never charging any upfront fees.
Maximun Compensation
We offer a risk free consultation, and never charge an upfront fee. It's that simple. With skilled negotiating with insurance companies, our team is one of the industry's finest advocates for our clients.
Why Choose Our Top Rated Personal Injury Lawyers
Our team consists of lawyers, case managers and team members who make the prosecution of a claim, case or lawsuit successful in the courtroom and beyond. The attorneys at Jacobson & Associates have successfuly prosecuted and collected over $150,000,000 dollars for our clients. This includes claims and cases settled without ever filing a lawsuit or going to court.
​
Our Personal Injury and Workers Compensation Attorneys in California
From the get-go, our team of professionals at Jacobson and Associates provide our clients with the information and medical guidance necessary to promote and achieve recovery from injuries that were sustained in a personal injury accident which was caused by another's negligence. Our first goal is to help our clients recover from their injuries. We achieve this by assisting in finding doctors and providers that are best suited and accessible to our clients, to provide medical treatment on their path to healing. After this step is completed, our team of attorneys review and prepare all medical documentation to be included in your claim against a defendant or his or her insurance company. The handling attorney works to manage, maintain and do all the necessary legal work for your case to be successful. Your handling attorney will be in contact with you to inform you of all new developments as your claim is being pursued.
As personal injury litigators, we strive to obtain fair compensation for our clients and go above and beyond their expectations. Such recoveries often times include loss of earning or wages, compensation for medical treatments both past and future, loss of consortium and other financial expenses or costs incurred as a result of an accident or personal injury incident. During our handling of your legal case, we strive to ensure your medical expenses are repaid from your total settlement so you owe nothing at your case's closure.
Personal injury is a field of law that consists of accidents and incidents caused primarily by a defendant's negligence. This would include a slip and fall accident, an owner of a dangerous dog who bites a victim and causes injury, a construction property where an area is unsecure or unsafe for a worker (for example an open skylight), defective medical devices and much more. Car accidents, pedestrian accidents, drunk driving or driving under the influence are all under the niche of personal injury accidents as well.
Our clients often face severe life-altering injuries including burn injuries, orthopedic injuries, brain injuries and catastrophic injuries including paralyzation. Unfortunately, some of our clients may need surgery in connection with a laceration injury, broken bone or amputation to recover from an injury or accident.
Elder Abuse and Nursing Home Negligence
Submit your request for a FREE case evaluation:​
Let us help you get your life back.
At the Law offices of Jacobson & Associates in los Angeles, California we pursue high settlements and recoveries for our clients who were victim to a personal injury accident that resulted from another person or company's negligence, wrongdoing, or failure to act as a reasonable person would under like circumstances. Our track record is impeccable. Our settlements are high. We have recovered in excess of $150,000,000 dollars for our clients.
​
Get the Compensation you Deserve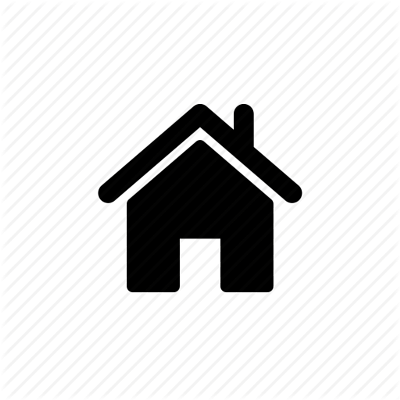 Law Offices of Jacobson & Associates, P.C.