About The Law offices of jacobson & Associates
For many years, The Law Offices of Jacobson & Associates attorneys have been dedicated to getting the people of California state the justice and compensation deserved after many types of accidents and injuries. Accidents and injury claims can arise from a variety of situations like a car, truck, or motorcycle accident; a fall on someones property, dog bites, nursing home abuse, premises liability, or even chemical exposure. If you are visiting our website, chances are that you have been involved in some type of accident or injury and need some advice or direction. Anger, sadness, and confusion are all common feelings after an accident and we are here to help.​
Meet attorney Jerry Jacobson
I have been a licensed attorney in CA for over 25 years. In 1996, I started my own firm, The Law Offices of Jacobson & Associates, with just one person, me. Since that time, we grew to over 25 employees and over 5 attorneys. During that time I represented over 8000 workers compensation clients and over 7000 personal injury clients. During those 25 years in practice, I have achieved over $200,000,000 in settlements for my clients. I am always available to my clients and I look forward to being your and your family's attorney for life.
When a serious injury occurs, a claim against the liable party's insurance company may be warranted for medical bills, wage loss, pain and suffering, loss of enjoyment of life, property damage, among other things. Know that you have the right to be compensated when you have been hurt due to someone else's negligence. Contact Jerry Jacobson at the Law Offices of Jacobson & Associates today for a free case evaluation to determine if you are eligible to be compensated for your injury. We only charge a fee if we win your injury claim.
What you need to know
Insurance companies have lawyers on their side who are looking to pay out as little as possible on personal injury claims, if not deny liability altogether. A personal injury attorney who is well versed in the laws pertaining to your case as well as all procedural rules can obtain a settlement in instances when a claim may have otherwise been denied or when it's necessary to fight for the maximum in financial justice.
Our attorneys have decades of combined experience and are recover more than $100,000,000 in compensation for our clients, leading plaintiff's injury lawyers. We handle automobile, motorcycle, truck, pedestrian, construction, bus, train and aviation accidents as well as other personal injuries such as slip and fall accidents, dog bites, premises liability, nursing home abuse, chemical exposure, and more.
Our office is located in Los Angeles, California. We represent clients all over the state of California (geographic restrictions may apply). Our consultations are always free and available 24/7. We only charge a fee if we win your accident claim.
Our mission
Our mission is to aggressively and relentlessly fight for your rights when you have been injured due to the negligent or careless acts of others. We have a large, experienced team dedicated to the pursuit of justice for each of our clients. We leave no stone unturned when it comes to finding all available resources. We're creative. We're persuasive. We care. These are not just words but the foundation from which our law practice was founded.
The process begins by listening with an empathetic ear because we know that every story is unique. Through a deep understanding of the facts is how we identify strategies to meet your needs and expectations. We use outside experts and private investigators to prove facts that insurance companies, corporations and defendants try to deny. Dedicated to serving our community, our utmost goal is to protect you, your financial future and overall well-being. We stay dedicated to your case so that you can concentrate on healing. If your claim does not satisfactorily settle, we take it to trial. Results matter.
At Jacobson and Associates, we understand that legal terms and concepts can be confusing and even intimidating at times. Our goal is to clearly inform, educate and convey legal judgments. We answer all questions, keep you informed and give you honest advice throughout. We recognize that each client is important and that the outcomes of their cases seriously affect their futures. Thus, we deeply believe that preparation, hard work, and staying committed to the task at hand is the hallmark of achieving justice for each and every client.
Our Law Firm's Legal Successes in Personal Injury
We have successfully battled insurance companies, hospitals, product manufacturers and Fortune 500 companies. We believe in fighting for the rights of injured people and are proud to share our victories with prospective clients.
Our Areas of Practice
Accidents
If you are injured in a car, truck or motorcycle accident by no fault of your own, our attorneys can fight to recover compensation for your injuries, medical expenses, pain and suffering, wage loss, as well as other general damages you may be eligible for. Perhaps you were physically injured by slipping and falling on someone else's property, bitten by an aggressive dog or wrongfully exposed to a hazardous environment or product. Whether you have been injured physically or mentally due to the negligence of someone else, you may be eligible to recover compensation for your damages.
Catastrophic Injury
Catastrophic injuries can happen suddenly, without warning and change your or a loved one's life forever. Catastrophic injuries or illnesses are a highly specialized class of injury that can mean adjusting to severe and long lasting implications, often for the remainder of the injured person's life. Types of injuries that fall into this category are usually brain injuries, paralysis, spinal cord injuries, head injuries and amputations.
Workers Compensation
Time is of the essence if you are considering a workers compensation claim and it is not uncommon for an employer or Labor and Industries to try to take advantage and deny a claim. You may be eligible for time loss wages, medical treatment, vocational counseling and retraining, a lump sum permanent or partial disability award, or even a life long pension. Please don't wait until it is too late.
Wrongful Death
When a death is caused by the negligence or misconduct of another, it is considered a wrongful death and there may be a legal claim to be pursued. In the state of California, the law regarding wrongful death litigation can be complex; potential claims and recoveries can vary based on whether the deceased was an adult or a minor and who survived them.
Meet Attorney Jerry Jacobson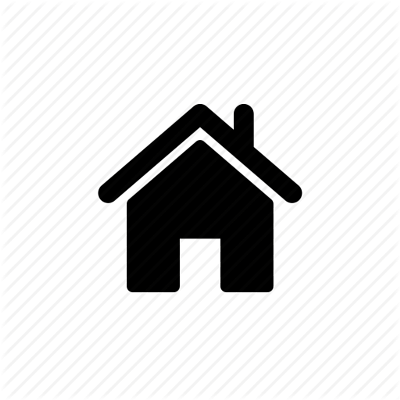 Law Offices of Jacobson & Associates, P.C.